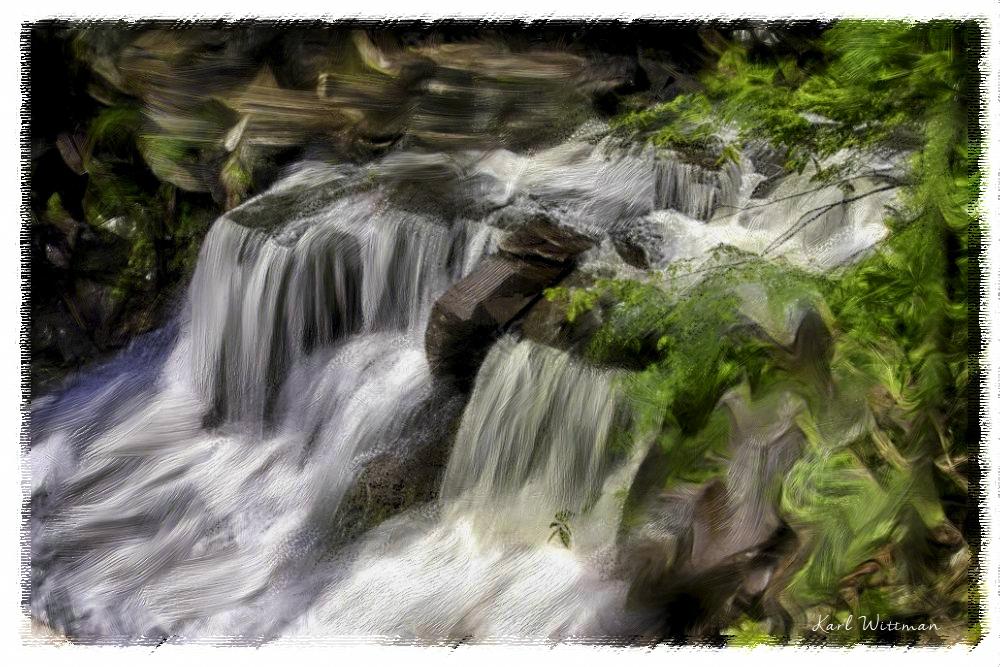 The Huyck Preserve is located southwest of Albany, NY. It was established in 1930 with a biological research station starting in 1937. The preserve area has a long history dating back to the late 1800's.
There are lots of trails, streams, a lake with waterfront and small waterfalls throughout the preserve. Many species of wildlife can be found in the preserve including such animals as opossums, moles, shrews, bats, flying squirrels, black bears, otters and white tail deer to name just a few. There are also many different types of birds including herons of various kinds, bitterns and on and on. Really too many to list. Go to the List of Fauna.
I was there one day a few years ago and took this photo of one of the small waterfalls. I brought the image into Corel Painter to create this digital painting.